I have written five successful books on psychology, dating, relationships and sex and have another title in preparation. I also write regularly for a number of publications, on a wide range of topics from general psychology and behaviour to celebrity relationships and all aspects of reality TV.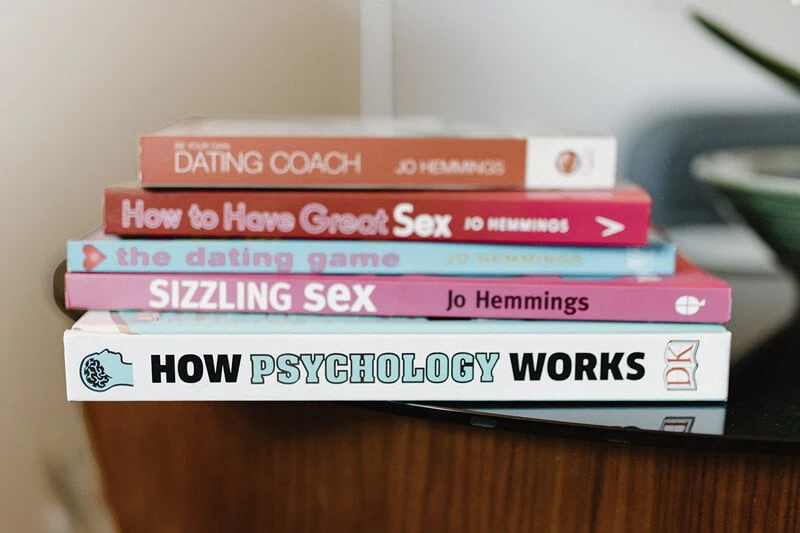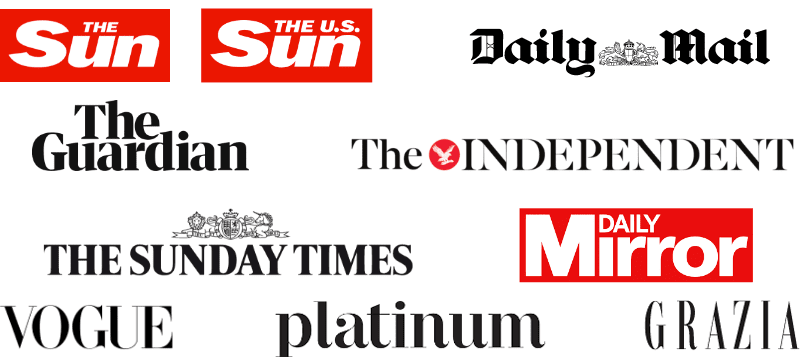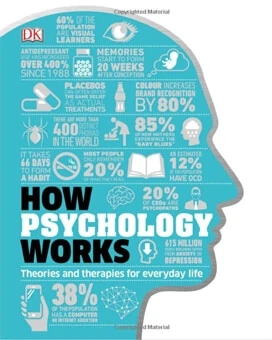 How Psychology Works
As in her role as Consultant Editor, Jo Hemings, a leading Behavioural Psychologist, explores the human mind and understands the science behind how you and other people in your life think and act in a wide range of everyday situations in this brand new visual guide to applied psychology.
Using straightforward definitions and clear, striking visuals, How Psychology Works makes the workings of the brain easy to understand and shows what happens when things go wrong, with information on disorders such as anxiety and paranoia, as well as explanations of the different therapies that are used to treat them, from CBT to psychoanalysis, group therapy to art therapy.
Clear and easy to understand for both students and readers with a general interest, this book explores and explains the various approaches that psychologists use to study how people think and behave, such as behaviourism, cognitive psychology, and humanism. It also shows how these approaches can be applied to real-world situations, with examples from the workplace to the sports field, the courtroom to the classroom. Learn why psychology plays a huge role in all of our lives and develop a greater understanding of what influences our behaviour, thoughts and feelings, and those of others, in a variety of environments and scenarios.